If you are tired of looking at all the cheap plastic Maksutov imitations on the market today, take a minute or two to look at one of the original Maksutov spotting scopes, built by the people who made the Maksutov famous! The LOMO 60zm is a solid, all-metal Maksutov spotting scope built in St Petersburg, Russia by old world craftsman.
The LOMO Astele 48-146x 60 mm ZOOM Spotting Scope A1225, like all Maksutovs, is free of a common optical defect that causes color fringing around objects when viewed against a bright background. With a LOMO 60 Maksutov spotting scope, you get optical performance that can only be achieved by the most expensive versions of other spotting scopes. The LOMO 60zm is also multi-coated to deliver the brightest images and, with its built-in image erecting system, you get correctly oriented images as well. With a LOMO 60zm spotting scope, there is no need to settle for less than the best in either construction or optics!
The LOMO Astele ZOOM 48-146 x 60 mm Spotting Scope A1225 is the most most popular version in our LOMO 60 series and it comes complete with a powerful 48-146x zoom eyepiece, making it a great choice for viewing wildlife at great distances or scoring targets at the range. The LOMO 60zoom is equally at home at night should you want to see mountain ranges on the moon or the rings of Saturn.
Of course, you can always customize your LOMO 60zm with another eyepiece because the LOMO 60 zoom eyepiece can be removed instantly and replaced with ANY 1.25" telescope eyepieces on the market today. That's the kind of versatility you get with the LOMO 60mm zoom Astele Spotting Scope, not the competition.
Focusing with the LOMO 60zm spotting scope A1225 is fast and sure with a large, easy to grasp, focusing ring at the front of the telescope. Close focus is an astonishing 10ft - better than most binoculars! This makes the LOMO 60 as useful at short range as it is at long range.
You can mount your LOMO 60zm on any camera tripod, full-size or compact! Even on the largest tripod, though, the LOMO 60's small size and weight makes it a joy to carry and use in the field. With its beautiful blue sky map finish, the LOMO 60 zoom A1225 is also a beautiful addition to your living room, deck or patio. This is a spotting scope that looks as good as it performs.
We are so confident of the quality of this versatile spotting scope, that we offer a full life-time warranty. Your LOMO 60 is built to last for many years!
Download: Astele Spotting Scope Manual
Specifications for LOMO 60 zm Astele 48-146x 60mm ZOOM Spotting Scope A1225:
Magnification: 
 48-146x with zoom eyepiece (included)
Objective Diameter: 
 60mm
Eyepiece Angle: 
 45 degree with built-in image erector
Eyepiece Type: 
 removable - uses any 1.25" standard telescope eyepiece
Focal Length: 
 1168mm
Coatings: 
 multi-coated
Field of View: 
 36 ft. to 18 ft. at 1000 yd. with 48-146x zoom eyepiece,
Minimum Focus Distance: 
 approximately 10ft.
Eye Relief: 
 11mm
Weatherproofing: 
 none
Camera adapters: 
 none
Mounting: 
 1/4x20 thread - fits any standard camera tripod
Dimensions: 
 (tube only) 3.2" x 12.6"
Weight: 
 38.4 oz
Features of LOMO Astele 48-146x 60mm ZOOM Spotting Scope A1225:
Maksutov optical tube assembly with built-in erect image prism
Package Contents:
LOMO 60zm Astele 48-146x 60mm ZOOM Spotting Scope A1225
48-146x eyepiece
Objective lens cap
Lens shade
Zippered nylon case with compartments for accessories
In addition to LOMO Astele 60 zm 48-146x60 ZOOM Spotting Scope A1225, make sure to check other LOMO Spotting Scopes and other LOMO products offered in our store.
---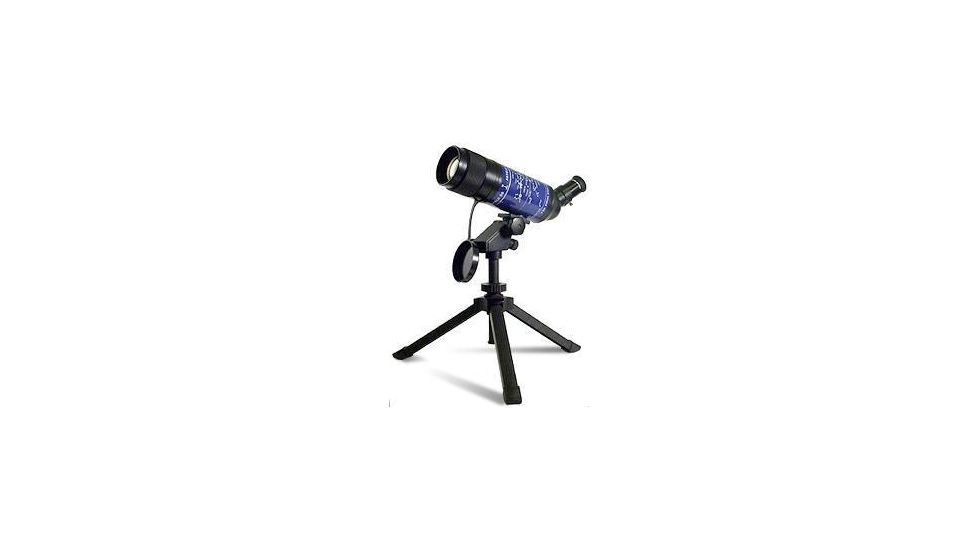 LOMO Astele 60 zm 48-146x60mm ZOOM Spotting Scope A1225
RATING
95.25 /100
Design

Excellent

Performance

Excellent

Value for money

Excellent

Feature

Excellent