Our optical "quarter-pounder" is the world's smallest Maksutov reflecting telescope. The "Little Mak" is a "must-have!" for all lovers of precision optics and useful pocket gadgets. Less than 4?" in length, the mighty LOMO's Little Mak? A1010 by ASTELE? brings objects 10 times closer. If it were an ordinary brass refracting telescope this tiny wonder would have to be 2-3x the size and could not deliver an edge-to-edge brilliant, erect image - but then it wouldn't be the 10x30 Little Mak?!  A 10x binocular weighs about 6x as much as this ingenious instrument. Think how handy the Little Mak? would be on nature walks, along the beach, or to check the license plate of a car without walking up to it or to read a sign. The 1?" aperture, f5.1 lens and 10x magnification of this telescope can save steps. Be sure to keep one in your golf bag, tackle box, glove compartment, camping kit. It makes a unique gift, weighs less than a small hamburger patty and is sure to start a conversation when you show it to your friends. The design is "Maksutov Gregorian" by ASTELE? -- our source for fine optics by the world's most experienced manufacturer of Maksutov reflecting telescopes.
Finish: Black or Blue Star Map
SPECIFICATIONS  

Magnification:
10 X
Aperture Size:
30 mm (1.2")
Focal Length:
152 mm (6")
F-Ratio:
5.1
Optical Coatings:
Multi-Coated
Eye Relief:
9 mm
Angular Field of View (A.F.O.V. x?y?z?):
4.5?
Linear Field of View (L.F.O.V. [email protected] yards):
236 feet @ 1000 yards
Weight:
0.116 kg (0.26 lb)
Overall Diameter:
38.1 mm (1.5")
Length:
110 mm (4.3")
Please note that the old manual states that the scope comes with a case. It has been about 3 years since LOMO stopped supplying the cases with their Little Mak, but the manual still says that it does. Sorry, but we don't have cases for Little Maks, but you really do not need one - it easily fits in your pocket!!!
In addition to LOMO Little Mak Maksutov 10x30mm Telescope Monocular Blue Star Map A1010, make sure to check other LOMO Spotting Scopes and other LOMO products offered in our store.
---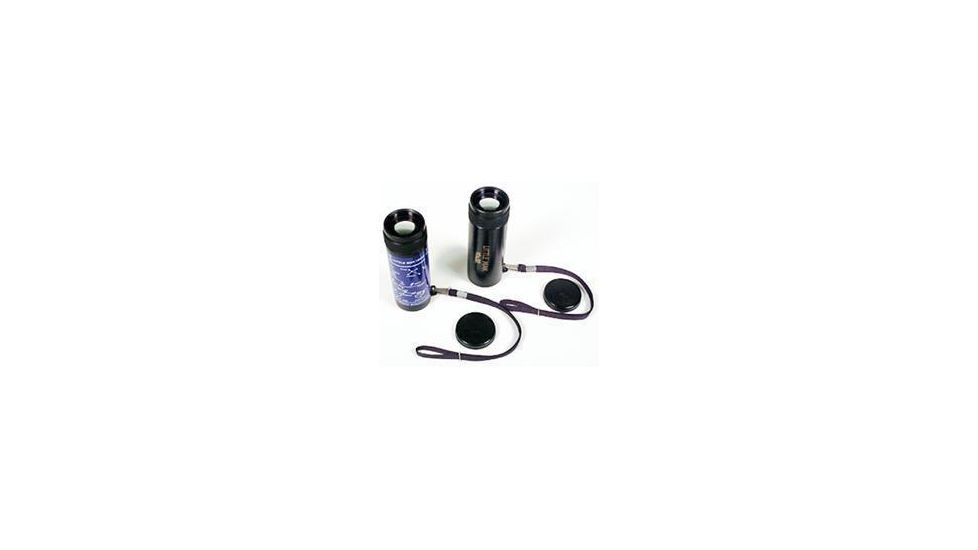 LOMO Little Mak Maksutov 10x30 Telescope Monocular Blue Star Map A1010
RATING
91.5 /100
Design

Excellent

Performance

Excellent

Value for money

Excellent

Feature

Excellent