The Trijicon Docter Red Dot Sight 3.5 MOA MS01 is a red-dot reflex sight that easily mounts in tandem with Trijicon ACOG Scopes. These Red Dot Sights feature a compact tubeless design that allows for low weight without sacrificing performance. The Trijicon Docter 3.5 MOA Red Dot Sight offers a large field of view due to its low magnification and is firmly factory-adjusted parallax-free to 40 yards. This adjustment ensures that parallax-related aiming errors are minimized over a large distance range. Trijicon Docter Red Dot 3.5 Sights also feature optics that consist of two firmly connected glass lenses. The functionally important coating reflecting the aiming dot is applied to one of the inside surfaces which provides maximum protection against scratches. Additionally, the outer surfaces of the lenses are antireflection coated with resistant layers. All components and mounting elements exposed to mechanical stress are made of high-grade materials, such as stainless steel and hard-anodized aluminum alloys. The Trijicon Docter RedDot Reflex Sight 3.5 MOA MS 01 is water-resistant, but not waterproof. The Docter RedDot Reflex Sight from Trijicon remains usable even if it is exposed to moisture. The electronic and mechanical components are designed so that they can be exposed to water.
Docter is a trademark of Analytik Jena AG.
The Trijicon Docter RedDot Sight 3.5 MOA MS01 is also available in a 7.0 MOA model, the Trijicon Docter RedDot Sight 7.0 MOA MS02.
---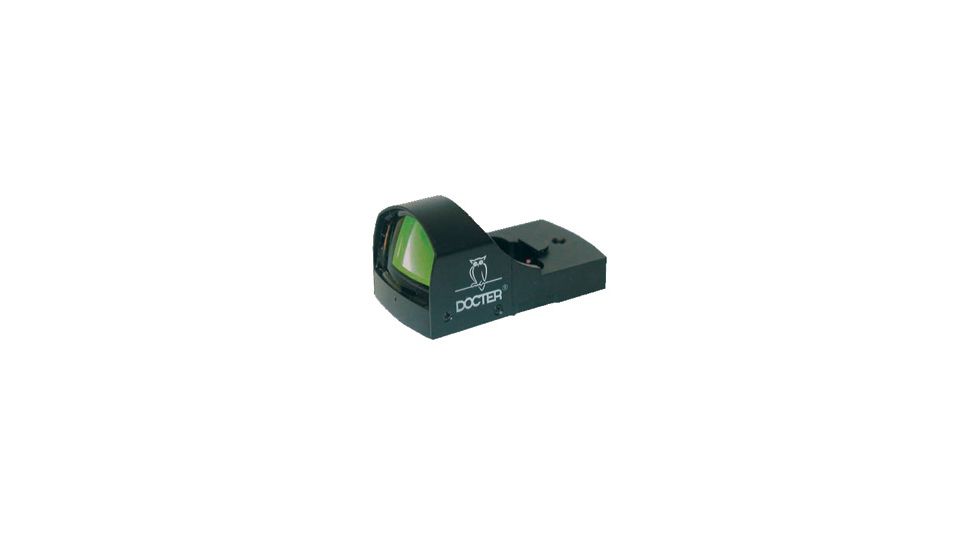 Trijicon Docter Red Dot Scope / Reflex Sight 3.5 MOA MS01
RATING
96 /100
Design

Excellent

Performance

Excellent

Value for money

Excellent

Feature

Excellent
Specifications for Trijicon Docter RedDot Sight 3.5MOA MS 01:
Magnification: 
 1.07x
Bullet Drop Compensator: 
 No
Length (in): 
 46mm
Weight (oz): 
 0.9oz
Illumination source: 
 3V Lithium Battery
Reticle Pattern: 
 3.5 MOA Dot
Day Reticle Color: 
 Red
Night Reticle Color: 
 Red
Bindon Aiming Concept: 
 Y
Adjustment @ 100 yds (clicks/in): 
 260in @ 100yds
Housing Material: 
 Aluminum
Special Order: 
 No
---
---